We are located on the old mainstreet (Växjövägen) between Älmhult and Diö. Please use the exit "Möckeln" from the road 23 (from Malmö) or the exit Liatorp(from Växjo).
GPS: 56.610056 / 14.180951
The next airport is Copenhagen (e.g. Easy Jet) or Växjö Airport. From Copenhagen is a direct train to us.
By train, please use the stations Älmhult or Diö.
The next car rental service station is in Älmhult.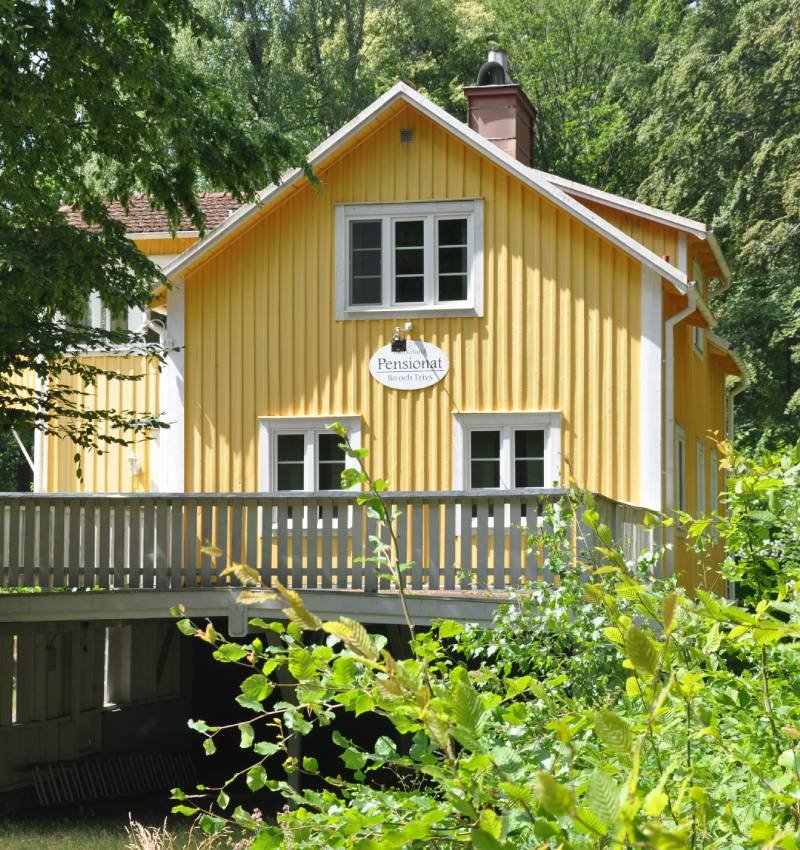 Phone
Call us
+46 476 211 11
Email
Questions?
info@pensionat-bjorklund.se
Address
Locate us
Stenbrohult Björkelund 1
343 71 Diö (Älmhult)